How We Work
Let Us Help You Create Your Identity…
Then Integrate It Online, In Advertising, & Everywhere! 
We have multiple services available to help you integrate MYM effective marketing strategies into your business including consulting and fulfillment services. 
It all starts with Identity: We'll interrogate you thoroughly about your business, what you do, what makes you tick, why your customers love you, etc. and create a homepage for your website that will make you the obvious choice to do business with.
We generally only work with a few clients at a time so that we can give each one the focus, attention, and support they deserve.  Our typical engagement is implementing The Total Market Domination Program™ and we generally have it completed within 90 – 120 days – depending on client availability. It is essential that clients actively participate in the discovery process and provide feedback during both the strategic planning and tactical implementation of their marketing plan.
Additionally, we don't work with just any company or the first company in any industry to contact us.  Prospective clients must qualify by meeting or exceeding our eligibility requirements. We want to work with company owners who have already achieved certain levels of success, have a passion for excellence and who are committed to becoming the Number 1 Company in their industry and market. We're not simply looking for clients. Due to our innovative and maverick strategies; we're looking for converts to a whole new way of marketing and advertising. We're looking for companies who just can't stomach the thought of their competition taking away any of their business.
Conditions of Accepting New Clients
Because we have a maximum capacity of 3 new clients per month, it is important that we work with the RIGHT KIND of companies that are a good fit.  We are looking for high integrity companies that have a good reputation and deliver high quality work.  In addition, our clients must dedicate the time, personnel, and financial resources required to make the project a success.  Here are our 6 major requirements:
Performance: Only good companies with high performance standards will be considered.

Understanding: Must have a firm grasp of Identity & other MYM concepts.

Growth Capacity: Must have an ability and willingness to grow your company.

Implementation: Must be able and willing to accept and implement input.

Staff: Must designate a staff member to shepherd the project internally.

Investment: Must be able to pay for marketing services and fulfillment costs.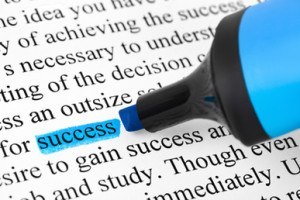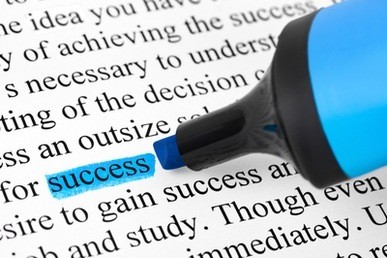 We typically charge far less for our services than the typical marketing or ad agency even though we provide Identity consultation, strategic marketing and business innovation – services no other agency does. As we have talked about throughout our site, most people – agencies included automatically think and focus on tactical marketing when working with them. Typical ad agencies don't really care about how good your company's products or services are. All they care about is who your target market is and how big is your budget.
However after helping you define and articulate your Identity, developing your strategic marketing plan is the next critical step in marketing success.  If you don't have a strong position, we work with you to find ways to innovate either your products or service or how you deliver them so that no one else in your industry can say the same.
What you are paying for when you engage our firm is our unique ability to draw out and articulate your unique Identity and create a strategic marketing plan, innovate your company, and implement your strategic plan which in turn will enable you to double or triple your revenue over the course of the next year. Additionally, we partner with you in order to ensure you become the number one company in your industry in your market.  In doing so, we want to share in your growth over the coming years. Therefore, we have a participation fee as a part of our services package which is based on your revenue growth year over year. The amount of your participation fee can be negotiated after our initial consultation. The premise is this; if through the implementation of our proprietary and innovative services we can double or triple your revenue in the next year, how much of that increased revenue would you be willing to share with us? We expect to build long term business relationships with all of our clients.
The participation fee is based on your year-over-year revenue growth and begins six months after we complete your implementation or 120 days from commencement of your project, whichever is less. Revenue growth is determined by calculating a baseline of your year over year revenue growth over the past three years. All of this is covered in detail in our consulting agreement.
Timeframes & Frequently Asked Questions (FAQ)
How Long Will It Take To Complete My New Identity-Based Website?
A lot depends on you.  See the below criteria for the factors that can slow things down.  If you adhere to the guidelines below, the project should be completed in about 4 to 6 months.  The Identity itself will take about one month to complete; then we allocate 2 months for website content development & approval and 2 months to build the site. Average delivery time is 5.3 months.
What Is The Approval Process For Web Copy?
Please read our copy/content approval guidelines.
Are There Any Factors That Can Influence The Timing Of The Website?
The biggest factor that slows the process down is client approval. We expect 2 to 4 day turnaround time for approval on copy and design of your website. If you do not meet these time frames, your project could be slowed down accordingly.
What Is The Process For Creating An Identity?
You will be asked to fill out a detailed questionnaire about your business, then you will meet with a Strategic Marketing Senior Copywriter for a 90-minute Identity Discovery Meeting. It then takes about 7 to 10 days to write the first draft, after which we send it to our design team, which takes 3 to 5 business days depending on backlog. We will present you with a first draft for review in usually about 3 to 4 weeks after the Discovery Meeting.
You may now want to review our Exclusive Business Relationships
or Contact Us