Strategic Marketing Program
The Strategic Marketing Program is a COMPLETE marketing system unlike anything you have ever seen.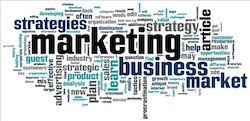 In the Strategic Marketing Program we have combined the best elements of a variety of the most well-known marketing experts and their systems that have been developed over the last 50 years including: Claude Hopkins (Scientific Advertising), Michael Gerber (The E-Myth Revisited), Richard Harshaw (Monopolize Your Marketplace), Jay Abraham (How to Get Everything You Can Out of All You've Got), Jack Trout (Differentiate or Die), Frank Kern – Internet Marketing Guru, Dan Kennedy (No B.S. Direct Marketing), Steve Jobs – Apple founder and pioneer, Jim Rohn, America's Business Philosopher, and others to create the MOST complete and cohesive marketing system that gives your business the leverage to dominate your market. Through this powerful and innovative marketing system along with world-class design, graphics and media, Strategic Marketing Consultants is the only marketing company with the resources to help your business become the 800 lb. gorilla in your industry. In fact, the system is so effective, that we can only work with one company in any given market. There can only be one #1 company. Therefore, will it be you or your competitor?
The Six Fundamentals of the Strategic Marketing Program:
ONE – IDENTITY
The RULES have changed in marketing. You can't just put up an ad in the paper or launch a generic website announcing to the world that you're open for business anymore. Just being good in sales won't cut it today. You've got to communicate with POWER!
Your Identity is REAL. This is "clear cut." This is "as necessary as having a phone or computer in your business to communicate with other people." If you don't have what I'm talking about today – your IDENTITY… you're not really even in business.
Your Identity is the HUB of your business. Identity is defined as "words, phrases, and images – articulated with Power, Passion, and Precision – that instantly and definitively communicates who you are, what you're all about, and what customers can expect when doing business with you.
You've got to draw a line in the sand stating what you are – and what you are not.
TWO – THE STRATEGIC MESSAGING FORMULA™
The Strategic Messaging Formula™ is an advanced, neurological formula for marketing success. This formula allows your company to create the most effective marketing message that actually taps into hot buttons – those elements that are important and relevant to your target market. Having an effective strategic message is the number one difference between effective marketing and your everyday – creative marketing.
We have an acronym for this formula; CCIEOA which stands for Capture, Connect, Incentivize, Educate, Offers, and Automate.
THREE – COMPREHENSIVE INTERNET MARKETING SUITE
The Strategic Marketing Program™ is comprised of a comprehensive suite of advanced internet marketing techniques. To give you an idea, the system is designed to develop and automate an online marketing program that utilizes audio and video; captures leads and delivers automatic follow-ups through email, text messaging, and direct-to-voicemail messages; drives visibility for relevant searches, and incorporates your company's online presence into your overall marketing program.
FOUR – SYSTEMATIZED SALES PROCESS
The Strategic Marketing Program™ analyzes a company's sales process and then creates a new sales approach that is systematized to ensure that every customer and prospect flows through a meticulously planned and executed sales process.
FIVE – PROFESSIONALIZED IMAGE
You always want to make a great first impression. It's always important that you look your best. I cannot overemphasize how important it is for your business to always look like the most professional company in town. The Strategic Marketing Program™ includes a complete branding package to be associated and incorporated with your marketing program.
SIX – BUSINESS INNOVATION
Most companies we work with already have an innovative inside reality. Their primary challenge is in effectively communicating it to the outside world. However, about 10 – 15 percent of our clients need our help to innovate their products or services so that they can market their uniqueness in their target market. We help them discover what products or services the market really wants, but nobody else is giving it to them. It doesn't matter what industry you are in. The Strategic Marketing Program™ utilizes innovation formulas that have proven successful over and over again and that are designed in a way that makes them suitable for any type of business.
The Strategic Marketing Program™ is complex
And, unfortunately, there just isn't enough room here to explain all of it. To make certain that you're getting value out of the time that you invested in reading this special report, I'll give you some advice that should help you get a better image for your business. This advice will help you reach out to customers more effectively.
You may now want to learn about The Marketing Equation
Discussion
May 18, 2017




January 10, 2017