Extreme Marketing Makeover Service
Strategic Marketing's Extreme Marketing Makeover™ service offers your business the opportunity to outsource your marketing efforts for one affordable monthly fee.  For pennies on the dollar, compared to hiring a marketing executive on staff, let alone and entire marketing department, you will have access to our entire suite of marketing tools, services and resources.
Typically, hiring a full time Marketing Director will cost you a minimum of $70K per year and more than likely they will end up doing your marketing all wrong as we've demonstrated.  A better option for you is to utilize our Extreme Marketing Makeover™ service.  You can retain our services for a fraction of the cost of a Marketing Director, yet we'll actually create your marketing the right way, using the Strategic Marketing Program™.  Our fee is so low because we make our money on the participation fee – which you'll never have to pay if we can't grow your revenue.  That's how confident we are in our ability to bring you new dollars into your business that you're currently not getting.
On top of that, we'll handle all of your fulfillment needs with a guaranteed discount.  You were going to pay retail price anyway on the fulfillment items you needed – now you can have it done right with a discounted pricing schedule that you have in advance.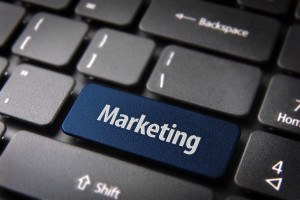 In fact, this marketing system has been effectively implemented in more than 350 industries all over the world. In addition you will have the benefit of having your marketing materials reviewed by members of the Strategic Marketing Consultants Network™.  It's the largest network of MYM marketers in the world and we conduct weekly peer reviews of our client's materials to ensure you get the best possible results.
Can you now see yourself utilizing a service like our Extreme Marketing Makeover™?