Marketing Books to Read
When it comes to marketing books, there are many self-proclaimed experts who are willing to share their strategies and techniques. They line the shelves in bookstores and can even be found in eBook format on the Internet. Unfortunately, most of them are absolutely worthless.
These meaningless pieces often go into great detail about how to entertain, be creative, and tell stories to their target audiences making them believe that their particular methodology is magical. In the end, these various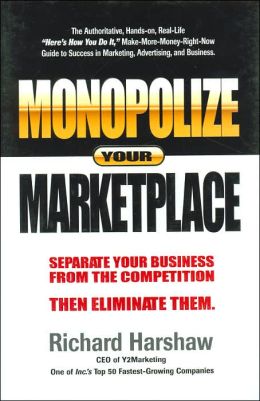 strategies result in no change and amount to nothing of substance. Simply, they are a waste of time for you to sift through and read, let alone implement. Wasted time in a meaningless book is forever lost and can never be regained.
Even worse, the advice in many marketing books can lead you to eventually waste thousands of dollars and customer rapport while simultaneously degrading your reputation. This can happen because much of the literature about marketing focuses on creative techniques, but fails to help consumers through the decision-making process, which is key to whether or not they'll buy from you.
Rather than reading about the same old tired strategies that result in total frustration and loss of valuable prospects, there are some extremely useful resources on the market that can actually help. They do not simply reword or repackage the same materials, but rather, provide business owners with sound, practical advice.
The only marketing books you need to read if you truly want to grow your business include the following and all are available in My Personal Library | Leaders are Readers: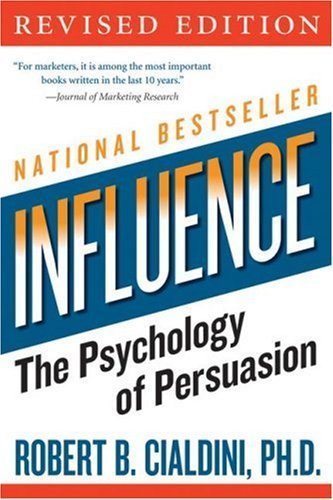 Jay Abraham's Getting Everything You Can Out of All You've Got First edition, published in 2001 by St. Martin's Griffin.
Edward P. Bailey, Jr.'s

The Plain English Approach to Business Writing.

Revised edition, published in 1997 by Oxford University Press.
Claude Hopkins' Scientific Advertising, Reprinted 2013 by McGraw Hill, copyright Cain Communications, 1966, originally published, 1923
Traction: How Any Startup Can Achieve Explosive Customer Growth, Published by Portfolio (October 6, 2015), by Gabriel Weinberg and Justin Mares
Robert Cialdini's

Influence: The psychology of persuasion

. Revised edition, published in 2006 by Harper Business.
Michael Gerber's

The E-Myth: Why most small businesses don't work and what to do about it.

Published in 1990 by Harper Business. **Note that there are many other variations of this book as well, written by the same author.
Richard Harshaw's

Monopolize Your Marketplace: Separate your business from the competition then eliminate them.

Published in 2004 by Executive Excellence Publishing.
Claude Hopkins'

My Life in Advertising.

Reprinted in 2013 by Forgotten Books.  Originally published 1927.
W. Chan Kim & Renee Mauborgne's

Blue Ocean Strategy

, Harvard Business School Press, published 2005
The Group of 33 with Seth Godin –

The Big Moo: Stop Trying to Be Perfect and Start Being Remarkable

, Published by Portfolio Hardcover; First Edition 2005
When you read these recommended books, you will realize they are not gimmicks similar to what is found in most other marketing resources. Rather, these books provide business owners with practical advice, backed by sound theory and concepts, which have provided many companies quantifiable marketing success. You will find that these books will help you as you journey in the decision-making process associated with marketing your businesses and increasing sales.