THE IMPORTANCE OF GOOD WEB DEVELOPMENT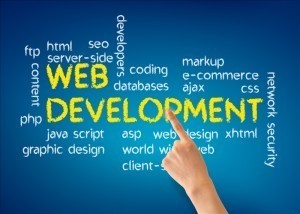 Most people normally confuse web development and web design; however the two are totally different. Web development is a broad term that refers to the functional aspects of a website that include mark-up writing, coding, application design and development, security configuration and ecommerce application configuration. Proper web development plays a big role in the overall appearance, functionality and usability of the website through simplifying site administration, updating as well as client experience among others. Some of the most common benefits of a well developed website include:
Content Management System
Most modern web development tools provide you with a content management system in the form of a control panel which enables you to perform simple administration as well as security control tasks such as updating your website with fresh content. WordPress, for instance has become the defacto standard for both blogs and web sites due to its intuitive interface that allows you to add new plugin functionality without having to do any coding. It also makes it easy for non-technical users to add / edit / update their content and images to your website without the need to contact your web developer. You can also have multiple users working on the site concurrently, thus saving time.

Responsive Web Design
Responsive web design is created by web developers more than designers. Responsive design ensures that your site is able to respond to the user's behavior as well as their environment in terms of the screen size, orientation and platform. Besides ordinary PCs and laptops, many people browse sites today using mobile devices including tablets as well as mobile phones. Having a website that is properly developed and coded with responsive technology will ensure that your site can easily be displayed on these devices and any others that are on the market today and this will in turn increase your customer base significantly.
Multiple Languages
Today's sophisticated and well-developed sites can be viewed in multiple languages and therefore non-English users can easily switch to the language they want with ease. Language translation is crudely available through browsers add-ins which translates text to your chosen language. However, any text inside of images cannot be translated.

Increased Usability
Once customers visit your website, they want to be able to find what they are looking for easily and quickly. Most people normally find it easy to browse through sites that are well developed and designed using navigation techniques that are understandable and intuitive. These techniques greatly improve the usability of your website, resulting in user satisfaction that translates to return rates.
Video Content
Good quality video is one of the easiest ways an organization can get noticed on the Internet and most web developers will utilize a plugin that utilizes jQuery code that will enable you to embed video content to your website so that it plays in a lightbox. Adding videos to your website provides a dynamic and engaging experience to your visitors and encourages them to stay for a longer time on the site. Videos can be used to convey more information in a shorter amount of time than text content and people will not have to scan through several pages to get what they want.