Website Design Services
Did you know that there are three fatal flaws in website design?  Many small business owners are frustrated and confused when it comes to making selections in the web design market.  They struggle to find a company that provides good service at a fair price. As you continue your search, it's a good idea to know that there are three flaws to website design that cause problems for most modern websites.
First, most web design companies do not provide you with the copy or content for your website.  Since they are designers and programmers, not marketers or writers, they will usually ask you to provide them with the content so that they can simply plug it in.  Of course, given their background, or lack thereof, in writing and strategic marketing, you don't really want them writing copy for you anyway.  They tend to use the "Three Banned Phrases," which will significantly impact your results.  The link below this video will provide you with more information about the "Three Banned Phrases."
The most important part of your website when it comes to marketing is the content.  At Strategic Marketing, we generate four to 10 times better response rates for our clients by rewriting the content of their marketing materials.  We use scientific research and consult with clients to provide them with a well thought out marketing message that will drive customers to buy from them, rather than their competitors.  Take a look at the Strategic Marketing Program link below this video for more information.
If you want to communicate quickly, easily and powerfully, video is the way to go.  You just don't want to use the "Three Banned Phrases," in your marketing videos.  All of our web design packages include video production, and our scripts are written by strategic marketing consultants who specialize in creating content that causes your prospective clients to come to the conclusion that "I'd have to be absolutely CRAZY to do business with anyone else but you, regardless of the price."  If you want more information on how we do this, you can click on the Strategic Marketing Program link below this video.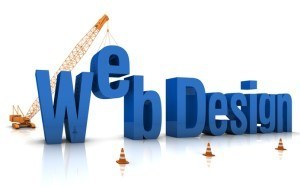 There's another challenge to website design services facing business owners these days.  Are you aware that mobile browsing of the Internet will surpass desktop browsing next year, according to industry experts?  You need to make sure that when mobile users on the Internet click through to your site, they are viewing a page that is HTML 5 compliant.  You need your page to be built without Flash or other outdated technology.  Here at Strategic Marketing Consultants, all of the websites that we build for our customers are HTML 5 compliant.  Our videos are also encoded so that they play on iPads, iPhones and a wide variety of mobile devices.
Don't spend any money on a new website or redesign for your company without reading our "Website Design Checklist." This FREE report will help to guide you through the process of making sure that your new website turns into a powerful marketing tool that generates increased business for your company for many years.  A little bit of planning now can make a big difference in both profitability and sustainability for your company and your website.
If you haven't seen this already, you need to watch this video 3 Things You Should Never Say In Your Marketing or Advertising
If you're not familiar with The Strategic Messaging Formula you must learn how we can help transform your business today.
Click the link below and claim your FREE Website Design Checklist Now!