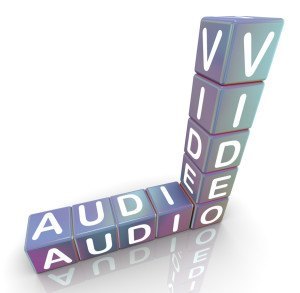 Strategic Media Production is positioned to provide our clients with implementation of their Strategic & Tactical Marketing Plan.  Once the strategic marketing plan has been completed with a client, the next step is implementing the that plan, in other words, to create and implement the marketing tools that deliver your strategic plan to your target market.  Strategic Media Production services include audio and video production as well as professional talent who can step in for our camera or microphone-shy clients.
The most important asset in both audio and video production after the script is the quality of the audio.  Audio quality can make the difference between sounding professional and polished and being something less… like an amateur recording your office or basement.
When it comes to video, the quality of the video is important – no doubt. However, people will tolerate lower quality video if the audio is professional.  I cannot understate the importance of producing the highest quality sound production you can possibly produce.
Listen to some sample recordings by one of our top recording talents and judge for yourself.  Would you want his voice representing your company?
Click the image to claim your copy of this valuable report.
There is professional video production and then there is everything else from average Joe's and Jane's to amateur hobbyists with their prosumer videography equipment and skills.  Just as in professional photography, videography requires the strategic placement of lights and reflectors as well as makeup for onscreen talent to produce professional TV quality we've all come to expect from video production.
Strategic Media Production manages all facets of these services to ensure our clients are portrayed in the most professional light possible. We just wouldn't have it any other way.
What to do next.  If you haven't already learned about our strategic marketing services, click Strategic Messaging Formula  If you are already familiar with what we do and how we do it, then it's time to schedule your initial consultation.